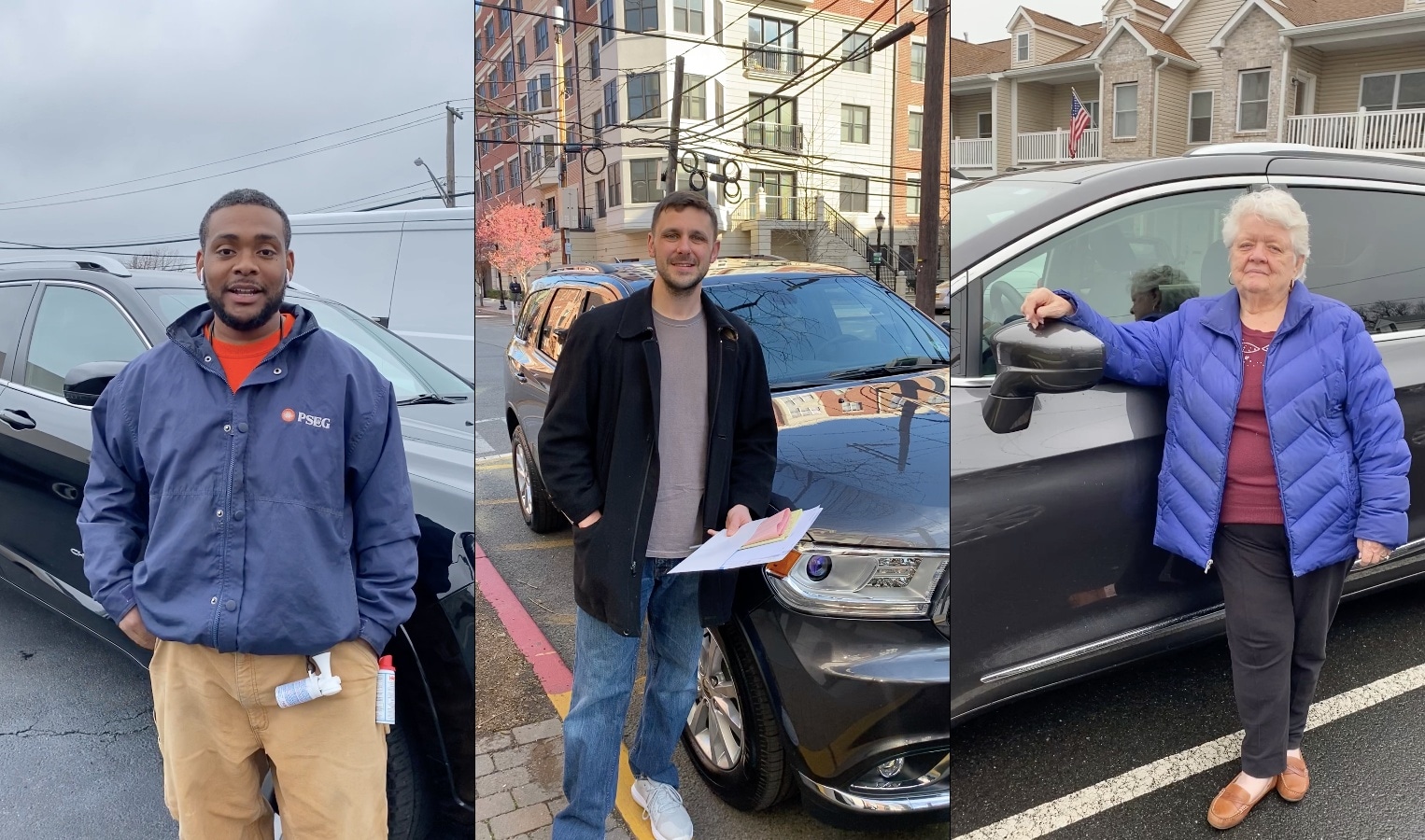 The coronavirus has made it an unprecedented time at our dealership, with our physical showroom being closed indefinitely until this outbreak becomes less of a crisis. However, our team had banded together to bring our customers a virtual sales department experience like no other!
You can purchase a vehicle from us all online now and thanks to our concierge service, we'll deliver it right to your door. We want to minimize your inconvenience during the coronavirus pandemic and we've already done so for several other drivers in our community!
This first customer testimonial is from Anthony. We talked to Anthony through FaceTime and he wound up financing a 2020 Dodge Durango SXT. We delivered his new SUV to his home in Hoboken NJ, which is about a half hour from our dealership location in Summit.
This next testimonial comes to us from Brandon, who bought a certified pre-owned 2019 Jeep Cherokee Overland from our dealership. That's right, our concierge service applies to both new AND used cars! We made sure his whole online shopping process was easy because of the impact of the coronavirus.
Margaret Gluckian's testimonial spoke about not only the coronavirus, but the fact that it's hard to get around because of her husband's disability. She worked with us online to purchase a new 2020 Chrysler Pacifica and we made sure to make the process quick since she needed a vehicle right away.
Our virtual sales department can meet the needs of all of our customers. Case in point, Alicia wanted to purchase 2 vehicles for her family's needs and our team helped her get a 2019 Jeep Grand Cherokee Limited and a 2020 Dodge Charger Scat Pack on the same day.
A similar level of customer satisfaction was shown by Luis, who chose a 2020 Jeep Wrangler Altitude as his next vehicle. Even though our physical showroom is currently closed, our team is still going the extra mile for customers like you.
Our hearts go out to everyone affected by the coronavirus pandemic and we will continue to offer lots of choices for the much-needed transportation that our community needs during this trying time.