We just witnessed quite the game with Super Bowl XLIX, as well as the Katy Perry halftime show featuring Lenny Kravitz & Missy Elliott and a number of interesting commercials.
However, there were 2 Super Bowl XLIX commercials that represented our brand. In case you didn't watch the big game or if you want to see them again, here they are! You can even vote for either ad as your favorite when playing the videos below!
2015 Jeep Renegade Explores Beautiful Lands
In this Super Bowl XLIX commercial, the Jeep Renegade gets driven around a variety of terrains worldwide in places including California, New York (right by us!), the UK, Italy, Spain, Australia, Brazil, Japan, India, China, Thailand and the UAE. We wrote a previous blog post about the 2015 Jeep Renegade and what to expect from this all-new SUV.
Visit Our Jeep Renegade Model Page
We're also proud to spread Jeep's Beautiful Lands campaign awareness message for Water.org, who aids in giving the less fortunate access to safe drinking water. Jeep donated $250,000 recently to help their efforts in resolving the global water crisis.


2015 Dodge Challenger Celebrates 100 Years
This ad features our elders, some of whom are 100 years old or more, talking about what they've learned over the year. It starts off with age-old standard advice like "live for now" & "there are miracles all around you" and gets more edgy as the commercial continues with words like "tell it like it is" and "put your pedal to the metal".
What better car to put the pedal to the metal in than the 2015 Dodge Challenger? The new Challenger is featured with a centenarian behind the wheel rocking on. You can also use the hashtag #DodgeWisdom when talking about this Super Bowl XLIX commercial commemorating the 100th anniversary of Dodge.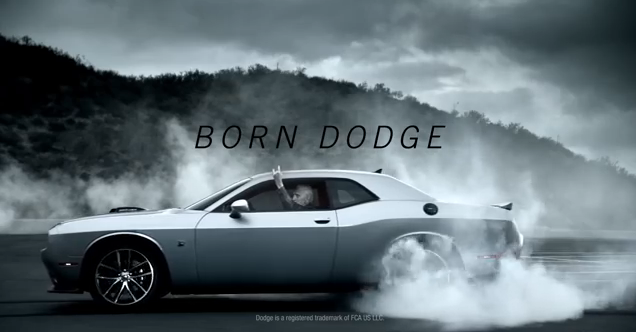 To learn more about the vehicles you've seen in these Super Bowl XLIX or schedule a test drive of the 2015 Dodge Challenger now or the 2015 Jeep Renegade once it debuts, contact us using the form below!