Ram Interior Design Chief Designs Star Wars Rebel For Himself!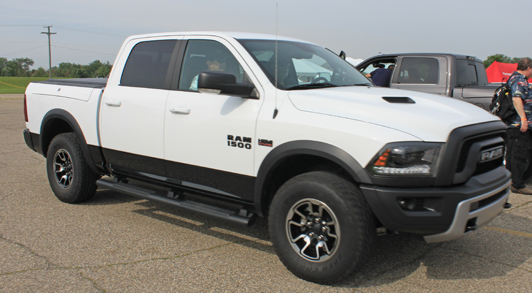 The 2015 Ram 1500 Rebel stands out with its unique grille, upgraded fuel economy and many available features such as dual exhaust and its cargo management system. Not everyone has the advantage of being a Ram interior design chief though, so although the Rebel comes with some awesome features, you'd still be one short of having a Star Wars-themed Rebel.
Ryan's Customized Ram Rebel 1500 Storm Trooper Edition
Ryan Nagode, RAM Truck, SRT, and Fiat Chief Designer of interiors in North America, ordered his 2015 Ram 1500 Rebel in Bright White gloss and then got the matte black sides and, to top this spacious 4×4 off, black stickers showing bad guys with tally marks so that people can see how many intergalactic species he's knocked off. While this vehicle is far from your average Storm Trooper (although, remarkably, the colors look identical), it's an accurate representation of Nagode's favorite movie franchise.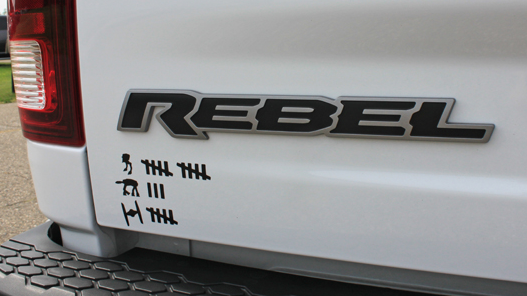 While movies have an impact on people across the globe, our vehicles do too. Here at Salerno Duane, we understand the personal touches that people want to incorporate into their vehicles when the time comes to order your new auto whether it be a Chrysler, Jeep, Dodge or Ram. Come visit us in Summit, New Jersey today to see what options we have available for you to make your dream vehicle.
Star Wars-Inspired 2015 Ram Rebel
As for Ryan Nagode, he still has a few more Star Wars references he'd like to incorporate into his Ram Rebel. Mimicking the level of detail put into his beloved Star Wars series, he aims to keep references "subtle but recognizable" for other fans of the franchise. In the mean time, he'll probably need to keep adding tallies to the back of his Rebel to keep the look updated with his number of kills in the intergalactic space world.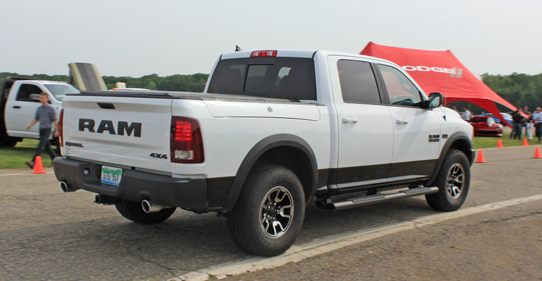 Come check out your Ram 1500 Rebel options from colors to exhaust and interior add-ons at our Ford dealer serving Springfield & Morristown NJ! And if you're looking to add some personal touches to your Ram 1500, we can help you out with that, too.