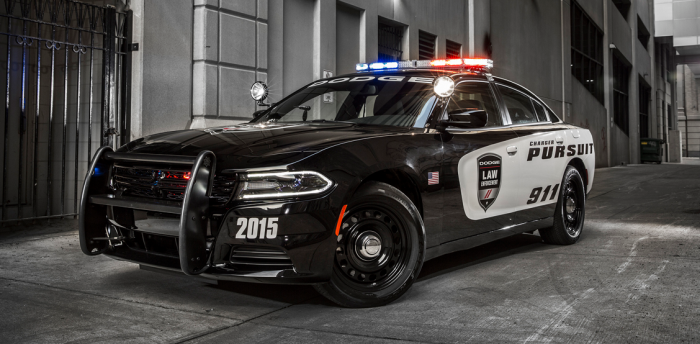 Just when you get used to knowing police headlights by heart, new ones come out. In this case, Dodge has just unveiled their new police variant; the 2015 Dodge Charger Pursuit. For 2015, the police variant is a modified version of the Charger available to civilians as it has been for years, and was created with the input of 22 policemen. Available as a 292 horsepower 3.6L V6 and an aggressive 370 horsepower 5.7L HEMI V8, Dodge claims that the 2015 Dodge Charger Pursuit can go from 0-60 in under 6 seconds when equipped with the HEMI motor. Good luck getting away from this beast, the level of stealth is almost through the roof!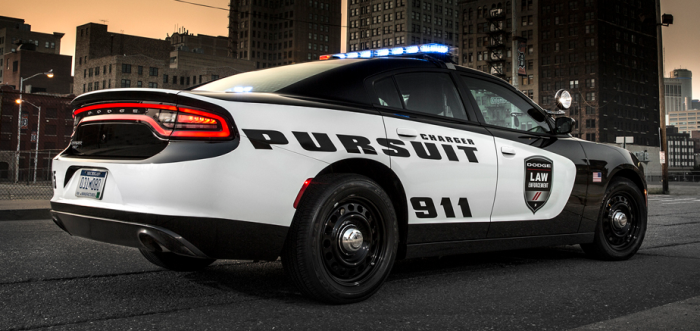 Input is Always Important
Dodge wanted to make the most out of the 2015 Dodge Charger Pursuit, so they consulted with a 22 member police advisory board. Every officer's advice and recommendation for the 2015 Dodge Charger Pursuit was taken to heart, and the result is one more beastly cop car. The braking ability has been increased with even larger rotors and new brake cooling ducts, while the durability of the rear wheel drive model's front suspension has been improved.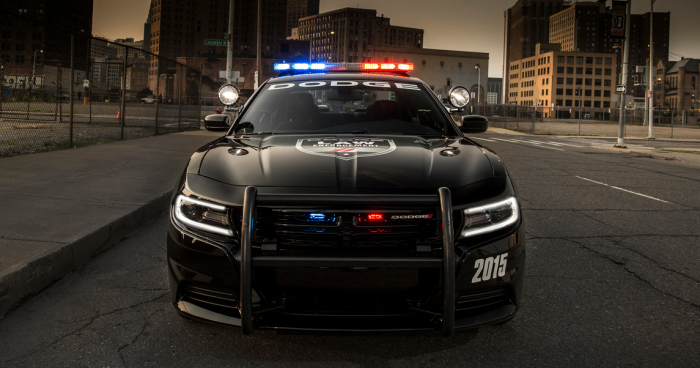 Work Smarter, Not Harder
Also improved on the 2015 Dodge Charger Pursuit is the technology. Now, officers can find a seven inch display in the instrument cluster, along with a standard five inch display in the dash. Both displays are paired with a new vehicle systems interface in order to allow for easier upfitting of computer and radio equipment. Dodge expects both engines in the 2015 Dodge Charger Pursuit to deliver 26 miles per gallon on the highway, with credit due to the HEMI's 4 cylinder mode. Rear Wheel Drive is standard, while the 5.7L V8s can be equipped with All Wheel Drive.