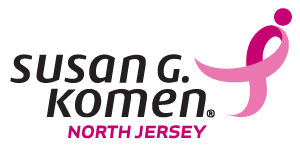 Our Salerno Duane Summit dealership will be donating to Breast Cancer Awareness for each car sold during October! We are proud to announce we will be working with the North Jersey Susan G Komen together with Curemonos a non-profit organization founded by a NJ native!
Susan G Komen of North Jersey has ongoing efforts through the month of October to bring awareness and raise money for Breast Cancer and early detection Visit their website KomenNorthJersey.org to donate or get involved with their local North Jersey events.
Salerno Duane will make a donation for each vehicle sold throughout the month of October!
Dora Arias, a resident of Moutainside founded the non-profit organization Curemonos in 2007. Curemonos means "healing together", as Dora sees it, the fight against breast cancer takes a village. Dora is an advocate for breast cancer awareness – she is constantly looking for women affected by breast cancer, particularly those who are uninsured and lack access to medical care.

Since 2007, she has helped hundreds of women obtain breast cancer screenings and when necessary treatment and financial aid.  Curemonos offers interpretation services and Spanish-language support programs and educates medical residents and care providers on the needs of the Latina community.
Prevention is also large aspect of Curemonos, Dora teaches classes on the importance of breast cancer health and early detection to individuals at local community centers and homeless shelters.
To learn more about Dora and Curemonos read the article on FamilyCircle.com. Our Salerno Duane Summit dealership is proud to be donating to both of these Breast Cancer Awareness organizations. We encourage you to be an advocate for Breast Cancer Awareness during the month of October and spread the word!