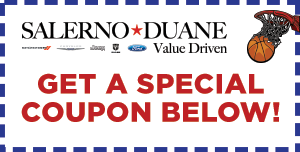 Salerno Duane Auto Group is proudly sponsoring the Metro Classic 2018 taking place on Friday-Sunday February 9-11 at Kean University (1000 Morris Avenue) in Union, New Jersey!
Harwood Arena, located on campus, will be home to this high school basketball showcase where 14 teams from schools in 5 states will compete in 12 games played for charity over the 3 days. The organization that will benefit this year is the New Jersey Police Surgeons.
The New Jersey Police Surgeons is a non-profit organization working alongside first responders to provide basic medical assessment to law enforcement personnel injured or in need of medical attention during an emergency. They also offer tactical medical support to the police department in accordance to state & federal regulations and provide health/wellness lectures, screenings & preventative programs as requested.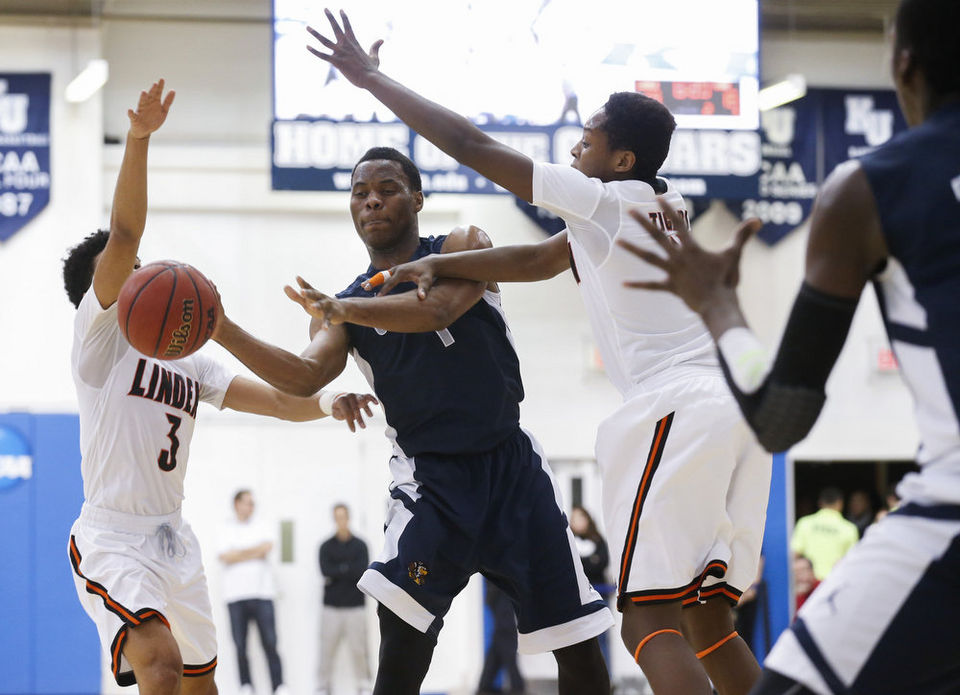 The schools being represented at 2018 Metro Classic High School Basketball Showcase include:
Union Catholic High School
Montverde Academy
Linden High School
Roselle Catholic High School
Gill St. Bernards School
First Love Christian Academy
St. Thomas More School
Covenant College Prep
North Bergen High School
Long Island Lutheran Middle & High School
Rutgers Prep School
Hunterdon Central Regional High School
Mary Lewis Academy
Christ the King Preparatory School
Buy Tickets to the Metro Classic
The Metro Classic 2018 is a continuation of an annual tradition since 2013 where basketball is a motivator for community involvement. Over the years, this event has benefitted:
Warfighter Sports
Interfaith Hospitality Network of Ocean County
Union County Interscholastic Athletic Conference Collegiate Scholarship Fund
Children's Hospital of New Jersey Neonatal Unit at Newark Beth Israel Medical Center
We hope to see you at the games! If you can't make it, the event will be televised on MSG Varsity!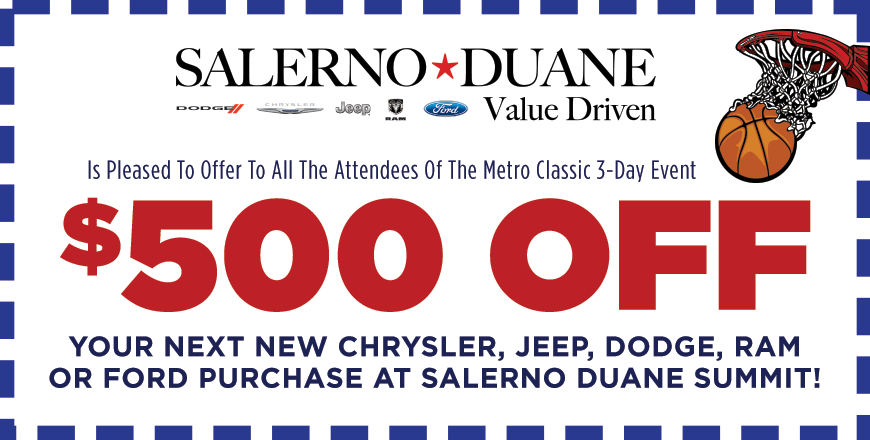 Fill out this form to claim your coupon!