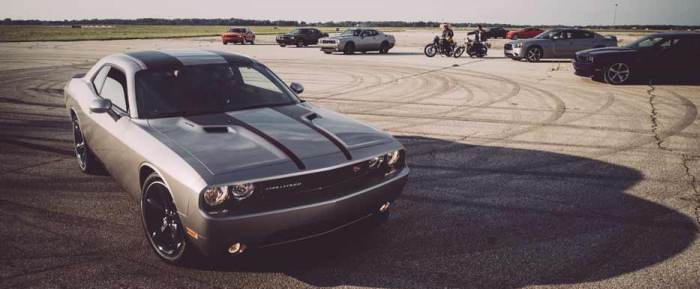 The 2014 Dodge Challenger is in Summit, New Jersey and here at Salerno Duane Summit! The 2014 Dodge Challenger proves that the gym isn't the only place to show off your muscle, and it's a complete modern classic. This modern classic in particular is packed with performance like you've never known and is full of technology too, because what is brawn without the brains? In Summit, NJ, you can play it safe with the 2014 Dodge Challenger, because there are airbags throughout the cabin and it was built with a solid, high-strength steel frame (among other things). There may be plenty of muscle cars to choose from, but there are also many reasons to choose the 2014 Dodge Challenger in Summit, New Jersey!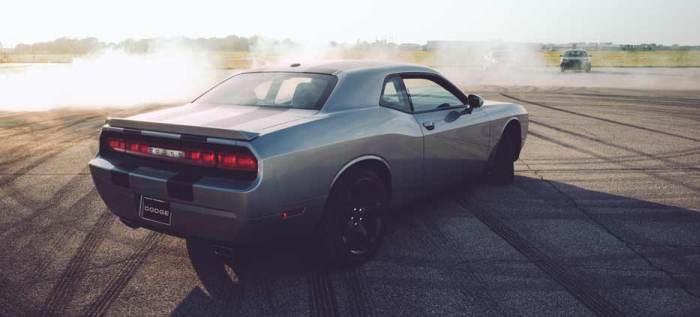 Perform, and Perform With Choice: 2014 Dodge Challenger in Summit, NJ
In order to perform the way you want, you're going to need the power to get there. Choose from a 3.6L Pentastar V6 with 305 horsepower and 268lb-ft of torque, or you can go big with the 5.7L HEMI V8 that delivers up to 375 horsepower and an amazing 410lb-ft of torque. What better way to perform than being firmly planted to the pavement thanks to the Challenger's five link rear suspension? You also have the choice of a touring tuned, sport tuned or performance tuned suspension to decide the balance between a smooth ride and responsive handling. Ready to hit the track? Don't forget to get the Super Track Pack with performance tuned steering, stiffer suspension, bigger brakes, Goodyear Eagle Supercar tires and more. Transmission options in Summit, NJ with the 2014 Dodge Challenger? A five speed automatic with paddle shifters or a six speed manual.

Brains to Match Brawn
Because technology is something that drives human progress, it's something that the 2014 Dodge Challenger couldn't go without in Summit, New Jersey. Plus, some of the new Challenger's technology allows it to be even more safe and secure. You can stay connected while you drive through real-time updates thanks to the available Uconnect Touchscreen. Stay plugged in thanks to the available SiriusXM Satellite Radio and stay connected, no matter what. One of your favorite parts about the technology of the 2014 Dodge Challenger in Summit, NJ is bound to be the Keyless Enter 'N Go and the Push to Start technology. Once you're done with your 9-5, it'll be time for 0-60.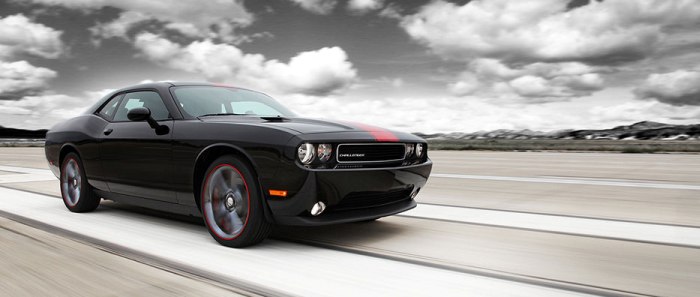 Contact us to Learn More About the 2014 Dodge Challenger in Summit, NJ, or Come by to Test Drive One!
Don't just choose any muscle car in Summit, New Jersey, choose the 2014 Dodge Challenger! Not only does it have a completely aggressive and muscular exterior, but it has the aggressive and muscular power and performance to match it. Like yin and yang, it has the brains to go with all of its brawn, and is completely up to date with all the technology you need. Go ahead and sink into the seats and take on the road in front of you, it's time to start living. You don't have to take our word for it, come and see the 2014 Dodge Challenger in Summit, NJ for yourself and take it for a test drive here at Salerno Duane Summit. You'll wonder why you've never wanted it so bad before!