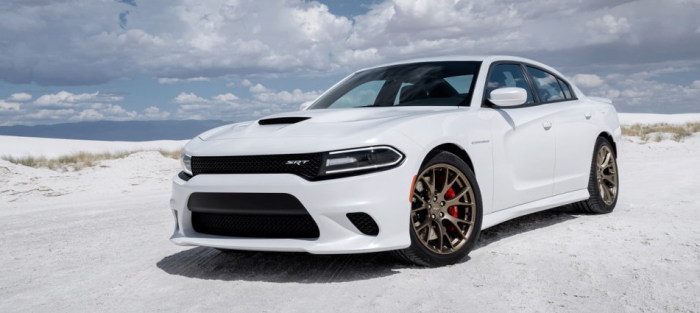 By now, you've probably heard about the 2015 Dodge Challenger Hellcat, and now there's another Hellcat coming to town. It's the 2015 Dodge Charger Hellcat, and it's all about being the new boss in town. Sitting under the hood of this beast is an incredibly potent supercharged 6.2L V8 that boasts 707 horsepower, just like the Challenger Hellcat. It also puts out 650lb-ft of torque and can go from 0-60 in a jaw dropping 3.7 seconds. Oh, and what other sedan can run a quarter mile time in 11 seconds flat? Yeah, only the Hellcat. We want one too.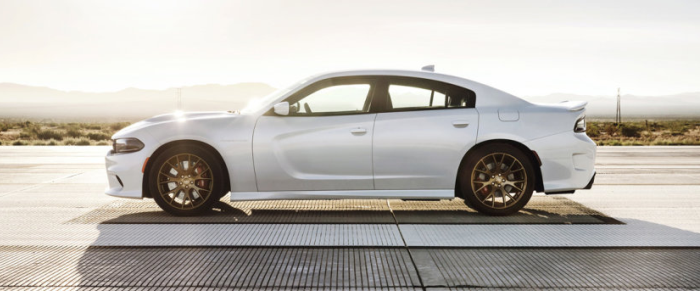 First Impressions Are Everything
It's not even available to the public yet and it's already earned some titles for itself. The 2015 Dodge Charger Hellcat has already earned the titles of: Quickest Sedan Ever in the 1/4 mile at 11.00 seconds, Fastest Sedan Ever with a Top Speed of 204 MPH, and Most Powerful Sedan Ever with its ridiculous 707 horsepower. We doubt you will, but if you happen to get tired of driving a 707 horsepower car around all the time, you can take the black key fob to limit power.  The red key unleashes all 707 horsepower.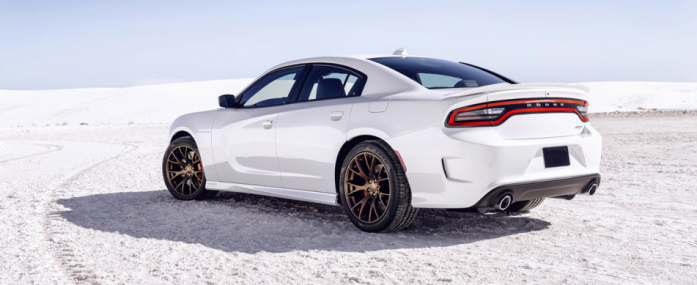 One of a Kind, in More Ways Than One
Once you see it, it's hard to mistake the 2015 Dodge Charger Hellcat for another car. Just look at the custom spoiler, air extractors and the hood vent to cool that massive V8. It also sits on 20 inch wheels that you can't simply deny. Be ready to break necks with the 2015 Dodge Charger Hellcat, because it'll be here soon. It's looking like the beginning of 2015 that the 2015 Dodge Charger Hellcat will be available, but we'll know more details for sure this Fall. Stay tuned and we'll keep you updated on further knowledge!


Make sure to contact us here at Salerno Duane Summit to find out when you can order your 2015 Dodge Charger Hellcat, either by calling our sales department at 908-277-6700 or by filling out the contact form below!