It's that time already? Jeep began in 1941 and is celebrating 75 years of great vehicles this year. They're celebrating by offering anniversary editions of every vehicle they currently sell at our Summit dealership location! But what exactly are you getting with these special-edition Jeeps for 2016?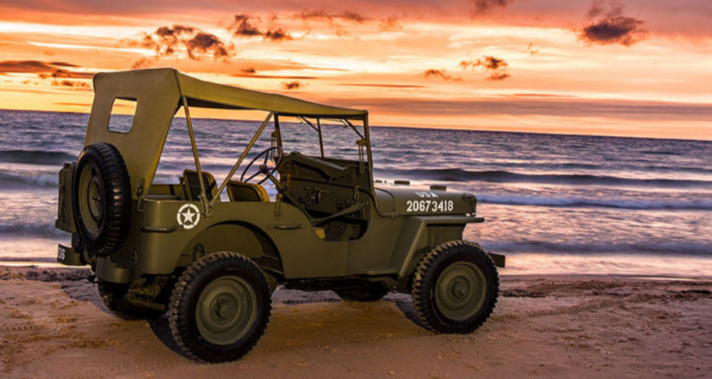 Jeep 75th Anniversary Editions Custom Features.
Whether you're into the Wrangler, Patriot, Renegade, Compass, or the Cherokee, there's a special edition offered for every model of Jeep's impressive lineup. You'll get to choose from the traditional military green (called Sarge Green), a brighter green (Jungle Green) or a darker green (Recon), depending on which model you choose.
The custom exterior doesn't stop with a unique coat of green paint. You'll also get bronze rims along with matching bronze exterior accents paired with orange accents. The 75th Anniversary edition Jeep lineup also offers interiors with the 75th Anniversary logo on the seating in addition to exterior badging.
Let's not forget you'll have the option of getting the 8.4″ UConnect infotainment system with 18-inch wheels, unsurpassed off-roading features with the Wrangler, and the freedom of going topless while off-roading. Only from Jeep!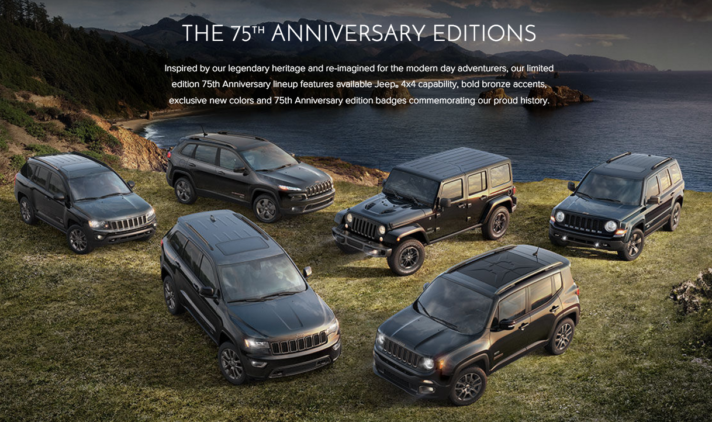 Each Jeep Model Offers Something Different.
In addition to getting access to everything Jeep has to offer with its 2016 lineup of SUVs, the 75th Anniversary edition Jeeps each offer unique features for your choice of Jeep. Standard features include the exterior badging, bronze accents, and your color choice. What are each model's unique features in addition to these?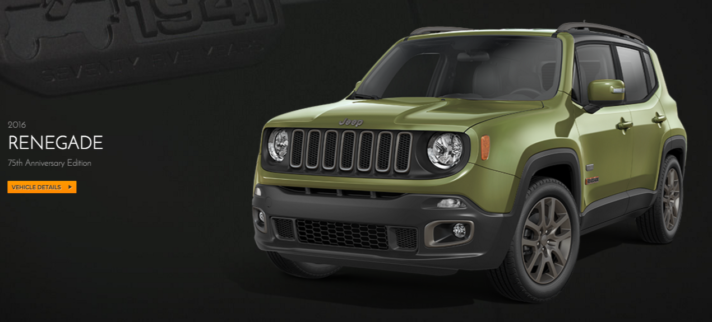 With Jeep's 75th Anniversary Edition models each offering their own unique features, you can choose your model, color, and take advantage of all that Jeep has to offer with its new 2016 lineup.
Celebrate Jeep's 75 years of bringing America outdoor-inspired vehicles that are virtually unmatched by any other car maker—come check out these special edition Jeeps with us at Salerno Duane in Union County, New Jersey!