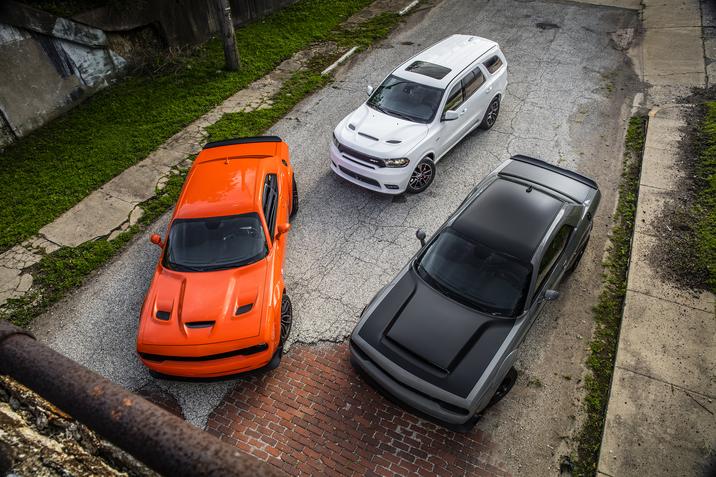 Salerno Duane is a proud dealership of the SRT lineup. Our Salerno Duane Summit dealership proudly sells SRT models including:
Dodge Challenger SRT 392, SRT Hellcat, SRT Hellcat Widebody & SRT Demon
Dodge Charger SRT 392 & SRT Hellcat
Dodge Durango SRT
Jeep Grand Cherokee SRT

The history – performance vehicles are a Chrysler tradition – in the 1950's an elite team of Chrysler engineers set out to extract extreme amounts of power from existing engines. The innovative design helped engine ingest more air which translates to improved performance.
There is only one place to go when you are looking for the inside line on everything SRT performance vehicle. The entire SRT brand is fueled by the passion for street and racing technology. Each vehicle has distinct features that sets the SRT lineup apart including an inspiring powertrain, outstanding ride, handling and capability, benchmark braking.
Our Salerno Duane Summit SRT models also feature an aggressive and functional exterior design and race-inspired high performance interiors. Browse through our vehicle model pages to learn more about each individual SRT model available at our Summit dealership.
Check our Salerno Duane Summit SRT inventory available at our dealership in NJ. Stop by and test drive a vehicle out of our STR lineup… you won't be disappointed.