Lock In Your Payment On These Iconic 2015 Dodge Muscle Cars!
The Dodge Double-Up Lease offer is an innovative program that allows customers to sign on to a 12-month lease contract on a 2014 Dodge Challenger (excluding SRT) or 2014 Dodge Charger (excluding SE and SRT) from now through the end of August, 2014. By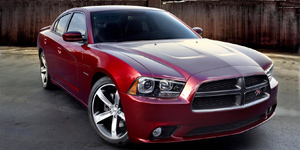 signing on to a one-year Dodge Double-Up Lease, you can come back in 12 months and pick up your brand new 2015 Dodge Challenger or 2015 Dodge Charger lease for the same monthly payment as your 2014 model. The new three-year lease allows for 36,000 miles and requires NO more money down and NO change in your monthly payment. Would you prefer to purchase a 2015 Dodge Challenger or 2015 Dodge Charger instead of lease? No problem, Dodge will give you $1,000 bonus cash toward the purchase of the vehicle! Now you don't have to wait to drive that fresh new Challenger or Charger. With Dodge Double-Up Lease you can drive TWO new vehicles, a 2014 and 2015, within the time period of a typical lease. What makes the Dodge Double-Up Lease Offer unique is you lock in your 2015 payment now at the same amount as your 2014 payment. And you don't have to drive the same model car for both terms. If you want, choose the Dodge Challenger now and get the Charger in 12 months – or vice versa, Dodge allows you the flexibility to decide! But don't wait too long, the Dodge Double-Up Lease offer is a Dodge Exclusive offer and it won't be around forever. You have until August, 2014 to sign your 12-month contract and take advantage of the Dodge Double-Up Lease offer.
How It Works:
Lease a brand new 2014 Challenger or 2014 Charger for 12 months
Trade it in for an All -New Redesigned 2015 model for the same payment, & NOTHING else down!
Lease now for 12 months, then UPGRADE to 2015!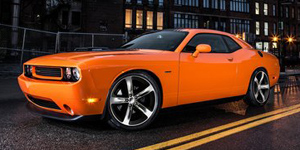 If you're a Dodge Challenger or Dodge Charger enthusiast, you are aware that the new 2015 models are on the horizon – so don't wait to lease your new Challenger or Charger AND lock-in your rate for the 2015 model! Our Salerno Duane Summit NJ sales team is ready to show you how you can benefit from the Dodge Double-Up offer, so stop into our dealership at 267 Broad Street in Summit New Jersey and test drive one of these iconic muscle cars today! See what the 2014 Dodge Challenger and 2014 Dodge Charger has to offer!