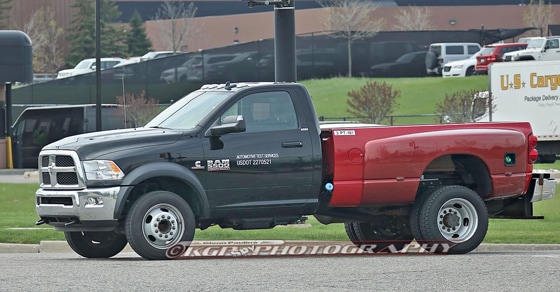 2018 Ram 5500 Regular Cab Dually Spied!
Ford could be making Ram a little anxious with their new lineup of Super Duty trucks for 2017, but Ram may still have a few tricks up its sleeve. Ram could be adding a regular cab to its 5500 dually truck! A prototype was spied featuring a Ram 3500 dually bed from 2007 combined with a regular cab on a Ram 5500 SLT.
Traditional Ram 5500s are offered only with a chassis cab, but Ram may be attempting to appeal to more buyers by offering a popular regular cab with the dually option to their lineup of trucks.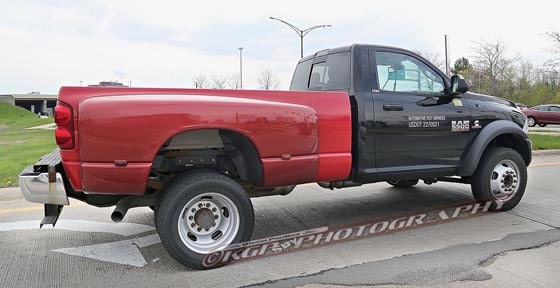 A Better Version of the 2018 Long-Hauler Ram 5500:
Ram attempted a similar version of this new prototype in 2012, when their Long-Hauler version of the 5500 featured a truck bed that was 8 feet long with a Mega Cab. This truck was much too big to be very popular among conventional Ram truck buyers, but the regular cab combined with the dually bed for the 4500 and 5500 would make for a better version of the Long-Hauler and an undoubtedly more popular option for Ram buyers.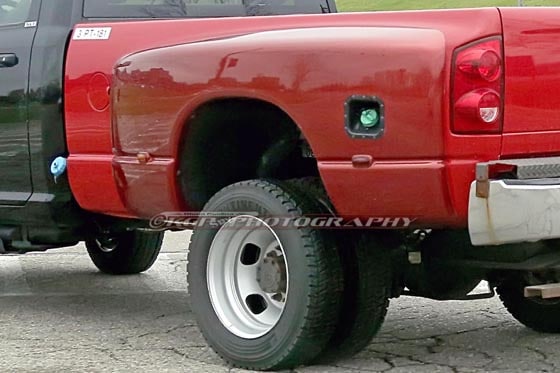 The truck prototype was spied with the fuel tank moved from the 2007 bed to be exactly where the current Ram 5500 Cummins chassis cab truck's tank would be, signaling that Ram is conducting testing of the idea of a modern version of the 5500 Cummins regular cab dually. The prototype appeared to be pretty rough, suggesting that Ram has a long way to go to produce one of these!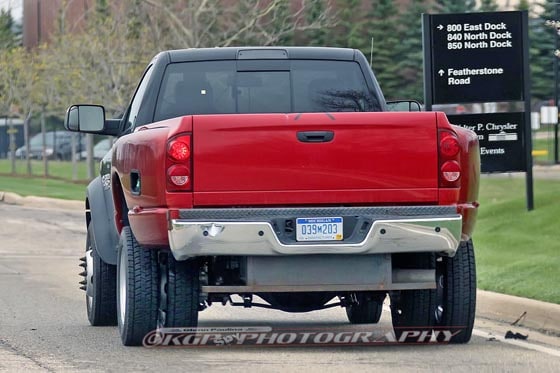 Future Production of the 2018 Ram 5500 Regular Cab.
Ram has some work to do in order to make this regular cab dually a sight to be seen on the road. The truck bed looks to be in need of some modification and the wiring harnesses need to be altered in order to accommodate this version of the 5500 for buyers.
We're not anticipating to see such a truck until around 2019, but Ram is certainly giving Ford something to think about by appealing to buyers with their option for a regular cab with a dually truck instead of featuring an exclusive chassis cab on the 4500 and 5500 models of their heavy duty trucks.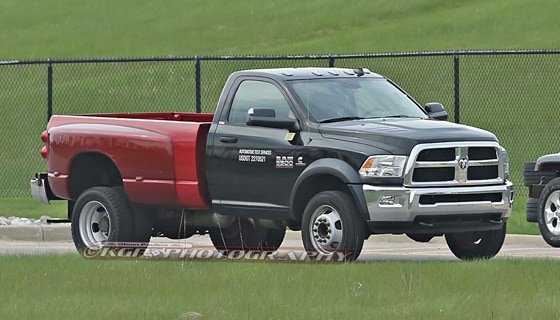 ?
Our selection of Ram trucks at Salerno Duane in Summit, Union County, New Jersey is one of the best there is. Come see these heavy-duty trucks in action and test drive one with us today!