An intuitive safety and technology package, Chrysler SafetyTec is designed to help keep your family safe – even from the things you may not see coming. Designed to react, alert and help keeps its occupants safe, the available Chrysler SafetyTec Package bundles an array of safety features. Blind Spot Monitoring, Rear Cross Path Detection, Rain-Sensitive Windshield Wipers and ParkSense Rear Park Assist are just a handful of the features offered.
We call it Chrysler SafetyTec. You'll call it peace of mind.
Blind Spot Monitoring
Say you're busy running errands for a surprise birthday party and you don't see a vehicle approaching in your blind spot. That's where the Chrysler SafetyTec Package can help with its available Blind Spot Monitoring System. Blind Spot Monitoring System is designed to notify you with an audible alert and a visual alert on your side view mirror. Allowing you to react and change lanes safely so that the birthday party will be the only surprise on your trip.
Rear Cross Path Detection
If you have even been in a parking spot between two large sport utility vehicle's, you know how difficult backing up can be. Rear Cross Path Detection has your back. As you slowly pull out of your spot, strategically placed sensors are designed to detect moving vehicles that are approaching from your left- or right hand side.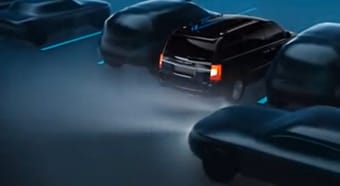 ?If a vehicle approaches from the either side, the driver hears a chime and sees an illuminated icon in the side mirror. Accident avoided, making busy parking lots alot easier to navigate. And Rear Cross Path automatically engages as soon as the car is in Reverse, giving you peace of mind every time your backing up.
Welcome to a proactive approach to safety and security. Welcome to Chrysler SafetyTec. Chrysler SafetyTec is available on the 2014 & 2015 Chrysler Town & Country, 2015 Chrysler 200, and 2014 Chrysler 300. To experience all the benefits of the Chrysler SafetyTec Package, stop in our Salerno Duane Chrysler Jeep Dodge Ram dealership and speak to one of our knowledgeable sales team members. Or get behind the wheel and experience all the safety and security features for yourself. SafetyTec is designed to help protect what matters most to you – your family.