What does the Ram 1500 Stinger Yellow Sport Edition have to offer buyers with this sharp custom look?
It's coming to dealerships this month—the 2016 Ram 1500 is now available in a Stinger Yellow Sport Edition for Ram 1500 fans who love the aggressive, custom look of these trucks in an eye-catching yellow. This is the second special edition truck for the 1500 this year, as just last month Dodge announced the Yellow Rose of Texas 1500 version, which also comes in Stinger Yellow paint.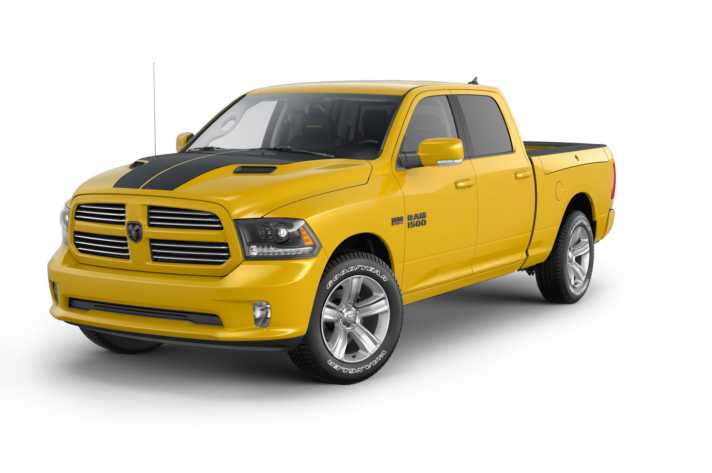 Striking Body and Interior Features.
Although the traditional Ram trucks have many features that wow pickup lovers, the Sport Edition takes these features to the next level. With black racing stripes and hood vents that mimic those on the Ram 1500 Rebel, we're loving that this struck has a more aggressive look than the traditional pickups.
Does this truck remind you of the Solar Yellow Ram offered over a decade ago? We think it's supposed to. If you loved the yellow of that truck, you're bound to enjoy the Stinger Yellow Ram is offering for the 2016 Ram 1500.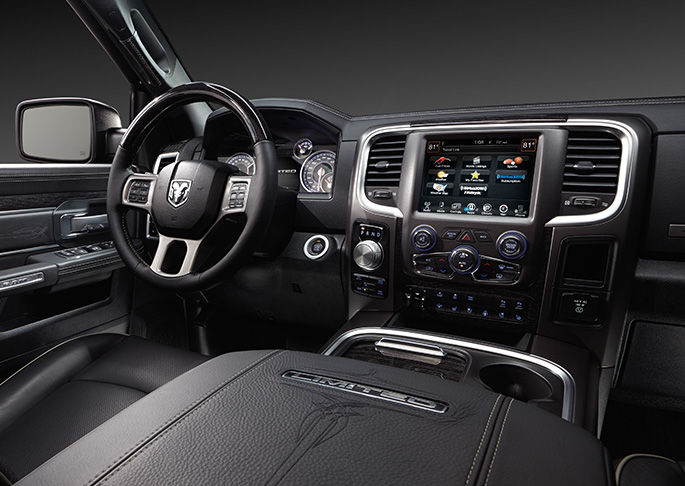 The Sport Edition also features 22-inch wheels, but if you opt for the 4×4 version, you'll get 20-inchers, which make for a better off-roading experience.
The interior features black upholstery with black chrome accents as well as some yellow stitching on the embroidered seats. Black wide racing stripes and hood vents make this truck outshine your average Ram!
Ram 1500 Stinger Yellow Options and Power:
The 2016 Ram 1500 Stinger Yellow Sport Edition gives you the option of choosing a Crew Cab with 4×4 (which comes with 20-inch wheels) or the 4×2, where you can get the 22-inch wheels. With 395 horsepower and an 8-speed TorqueFlite transmission, your Ram is ready to rumble in Stinger Yellow.

The 5.7L HEMI V8 also rests under the hood and don't forget the standard 8.4-inch UConnect infotainment system with navigation to help your ride be as predictable and fun as you'd like. Although you may want to get off the beaten path with this sharp-looking pickup!
Get Yours Today at Salerno Duane Summit!
With only 2,250 of these Rams in production, stop in and see us at Salerno Duane to get yours! The Stinger Yellow paint is best seen in person, and the Sport Edition package creates that custom look you love in a truck like the 2016 Ram 1500. Come see what all the fuss is about at Salerno Duane in Union County, New Jersey — the 2016 Ram 1500s are waiting for you, whether you want a Stinger Yellow Sport Edition or a traditional truck, we're looking forward to seeing you!